The iF Design Award is a mark of good design, but the iF Gold Award is even more than that. Winning an iF Gold Award is a 'thumbs up' from the international design jury, it's proof that something truly spectacular has been created. 
One of only 75 entries that have won a Gold Award from a total of 10,000 put forward from 52 countries, the LIVALL EVO21 design was chosen by a 98-member jury, made up of independent experts from all over the world. With a brand-new appearance and enhanced functions, the EVO21 earned a score of 361/500 in the preselection stage. And won the gold award in one go with a high score of 350/500, well above the winning score of 269.
Design and color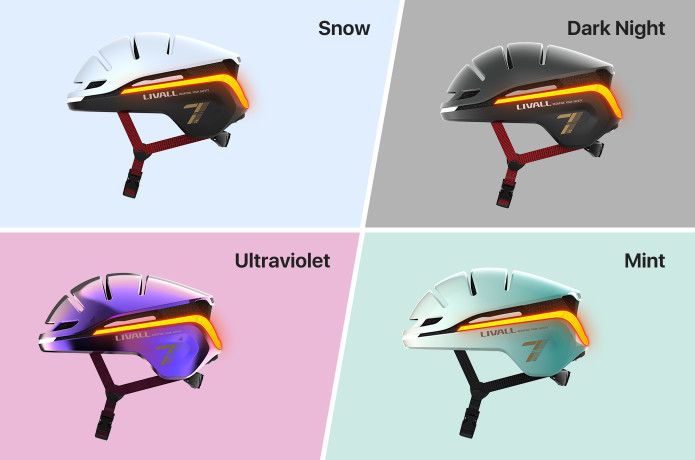 A head-turner in four high-gloss and wear-resistant colors, the EVO21 comes:
Brilliant in black
Proud in purple
Warm in white
Marvelous in mint
So you can look good, feel good, and keep on pedaling.
Amazing features for EVO 21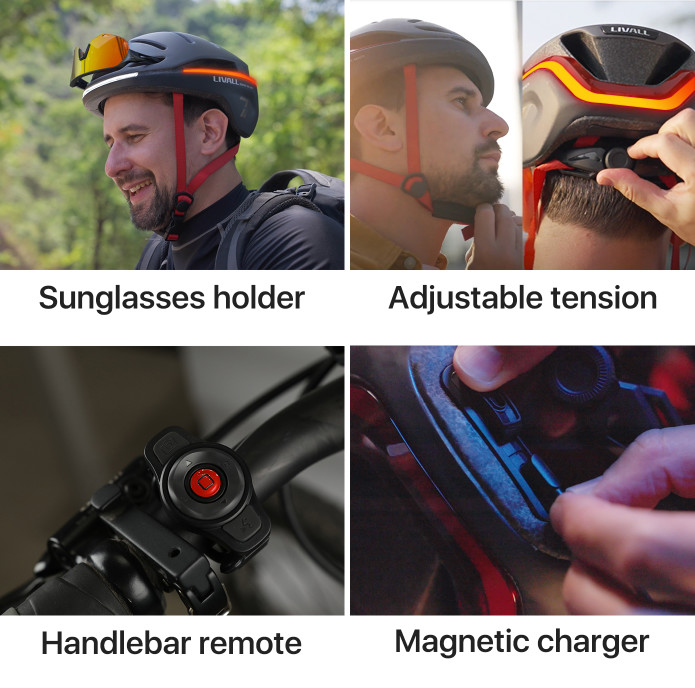 The EVO 21 comes bundled with features aimed at making your life on the road a breeze. Cycling sunglasses aren't just about fashion. If you've ever hit a wasp when cycling 20 km/h downhill then you'll understand. But they don't come cheap so making sure they're safe and secure is important. Our smart helmet comes with a built-in sunglasses holder, so your sunnies are always on hand.
PRE – ORDER NOW AT INDIEGOGO

All-in-one handlebar remote
What do you do when you find yourself in trouble? Safety is only one press away. Just press the button on your handlebar remote to send an SOS alert with your GPS location to an emergency contact.